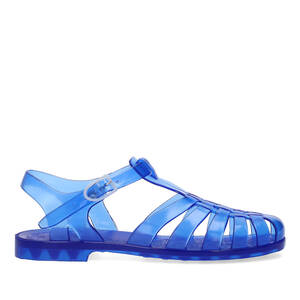 https://media.andypola.es/archivos/img_articulos/AM188AZULOSCURO_A02.jpg
https://media.andypola.es/archivos/img_articulos/AM188AZULOSCURO_A03.jpg
https://media.andypola.es/archivos/img_articulos/AM188AZULOSCURO_A04.jpg
https://media.andypola.es/archivos/img_articulos/AM188AZULOSCURO_A05.jpg
https://media.andypola.es/archivos/img_articulos/AM188AZULOSCURO_AUP.jpg
The heat arrives, the days get longer and you wish to enjoy them to the fullest. For this purpose, you need sandals that will accompany you for as long as you want. At Andypola, we know that summer is the perfect time to show off your feet. Browse our catalog and find a wide variety of sandals for men in small and large sizes. Enjoy cool and comfortable designs which will make your feet feel free while you are in fashion.
What type of sandals are best for me?
Each occasion requires a different style of footwear and each person prefers some shoe models to others. At Andypola, we try to adapt to you, and this is why we manufacture a wide variety of men's sandals in small and large sizes. We always pay a close attention to the latest trends, so you can be in fashion also in the hottest months.
In our catalog you will find all that you need. We offer you flip flops, light and in bright colors, to go to the beach or the pool. On the other hand, if your thing is the mountain, you can enjoy sandals made of leather that will keep your foot safe and secure. In addition, its light rubber sole will allow you to get wherever you want. Do you remember water sandals? They are back! We have them in different colors, so you can enjoy a good swim in a river, on a rocky beach or anywhere else... and always keeping your feet safe.
Will my size be available in the models that I like?
Yes! In Andypola, we offer you all kinds of sandals for men in special sizes: flip flops for the beach and the pool, water sandals and rubber sole sandals. All for those of you who want to show off your feet this summer with fun and youthful designs.
Our men's sandals are manufactured in small and large sizes. For example, if you love going to the beach and keep your feet safe but you carry a small size, in Andypola you will find them. The same will happen if you fancy a pair of flip flops in a large size or either, sandals in size UK14 / EU50. Our size range in sandals for men goes from UK 2.5 to 8 / EU 35 to 42 and from UK 10.5 to 14.5 / EU 45 to 51.
Do you wish to enjoy summer with your new men's sandals in special sizes?
Do not wait for any longer and discover our catalog. In Andypola, we are leaders in footwear manufacturing in special sizes and of course, we put at your disposal a men's sandal collection in small and large sizes. Forget about hiding your feet only because you need a size larger than usual or because you had to wear children's shoes for carrying a small size.
You may also like our leisure time footwear, made in Spain and in the highest quality. Also, if you love being at home with maximum comfort, you should know about Andypola men's home slippers.